Whether fish, meat, seafood, fruit or vegetables
Always fresh on the table
"Henne & Friends – this is not just the name behind 'H&F Handelskontor', but a promise to our customers, suppliers and employees.
​
Trust and friendship usually go hand in hand. We want to firmly anchor this principle in the world of trade with our concepts. Since our establishment in 2017, we have always cultivated and expanded proven contacts, connections, and relationships. Ever since, our partners consist of renowned wholesalers, suppliers of cruise ships and food producers. Hanseatic tradition, as well as modern trade structures, determine our daily cooperation.
​
Our product range has grown from fish and seafood to meat and poultry, fruit and vegetables and much more. The long-standing contacts of our co-workers ensure that we can also procure exotic products for you quickly and at any given time. In doing so, we not only have the product and your wishes in mind, but also adhere to our thorough quality demands. This is guaranteed by our quality assurance department on site, as well as by our IFS Broker, ASC, MSC and Global GAP certificates.
​
Our home port, in the centre of Hamburg, offers a hub for all sailors in search of accommodation and the next big catch. This is also where our modern fleet of trucks is anchored, capable of shipping goods within 48 hours, flexibly and according to your wishes and requirements.
​
Our young but experienced crew has sailed all the world's oceans and brings together a wide range of backgrounds and know-how. This enables us to provide you with a broad band of expertise, advice, and experience.
​
Together we will work to ensure that your culinary voyage is a success. Qualified advice and careful management ensure we and our friends are always prepared for any weather that may lay ahead.
​
New friends are not to be missed on this cruise, and we would like to welcome you aboard to Henne & Friends!"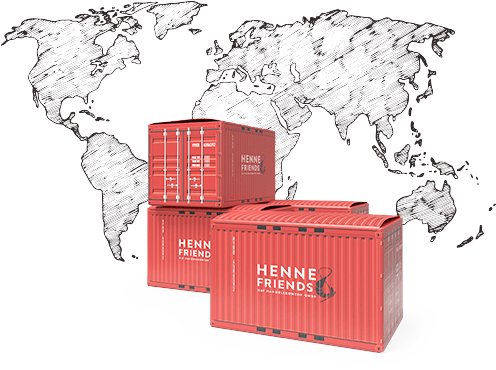 Let´s dive into a sea of flavours
First class shrimp: something for everyone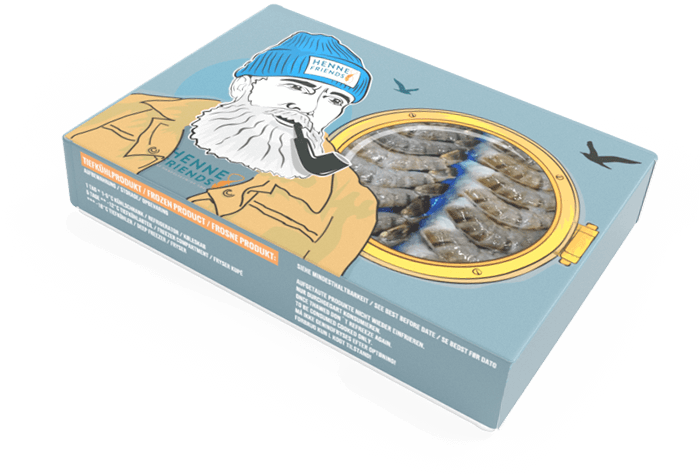 Henne & Friends
With the seafarer at heart, we have nurtured our flagship brand "Henne & Friends" since the company was founded. This is how the seafarer has evolved from a light sailor into a real captain! He stands for quality, taste and above all reliability. The brand "Henne & Friends" adorns not only our shrimps, but also various other products.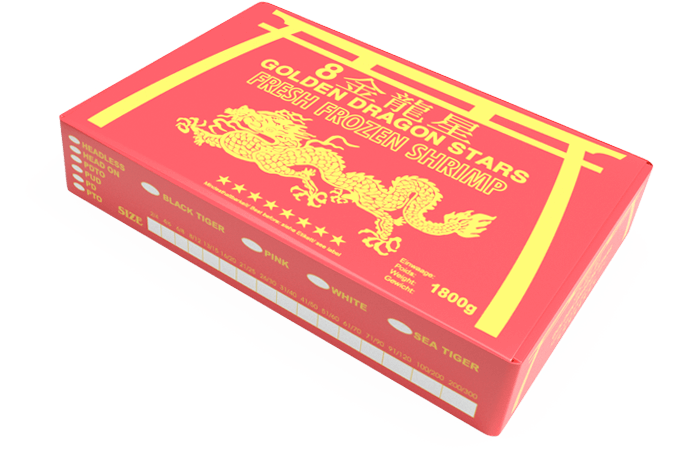 Golden Dragon
The dragon has always stood for luck, strength, and health in Asian culture. These values are also reflected in our brand "Golden Dragon". It consists of block-frozen king prawns from Vietnam – ideal for upscale restaurants and catering-services looking for that little bit extra.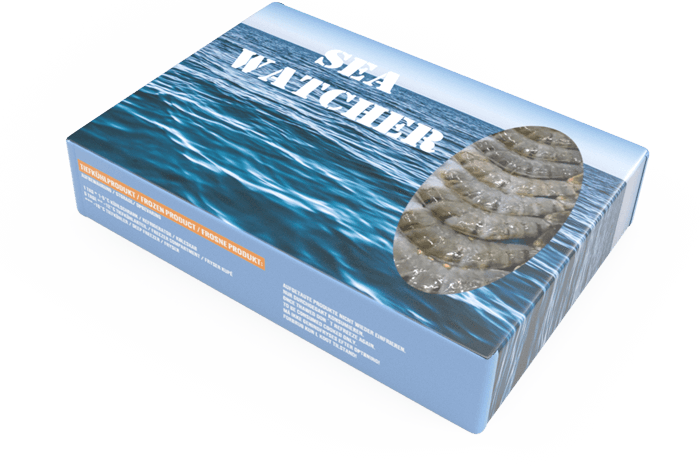 Seawatcher
If you want to aim high, you must first lay a solid foundation. With our "Seawatcher" brand, we have done exactly that. The brand consists of various shrimps that serve as an entrance level into the extensive world of crustaceans – without taking any shortcuts when it comes to quality!